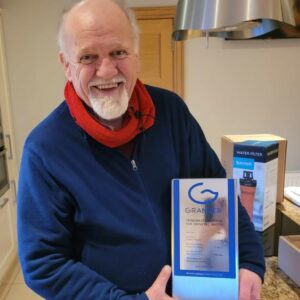 I'm Douglas Gordon, the MD of Quest Utility Services Ltd established in 2007. I'm a natural scientist and Trinity College, Dublin graduate with 50 years experience in the environmental and water industries.
I've always enjoyed being an innovator providing technical solutions for water treatment, environmental investigations and in reducing carbon fuel usage and emissions reductions.
Using my knowledge as Tia Chi instructor together with being water diviner drives my passion about the hidden energies in living water and it's benefits. I enjoy sharing this knowledge with my customers.
Please feel free to contact me or give me a call on 086 8389322 if I can be of any help to you.